Why integrate Instagram with shared inbox software?
Instagram conversations can be managed as a team using Meta Business Suite. You give your team access to the Facebook Page and they are then able to send and receive messages through the Facebook Page.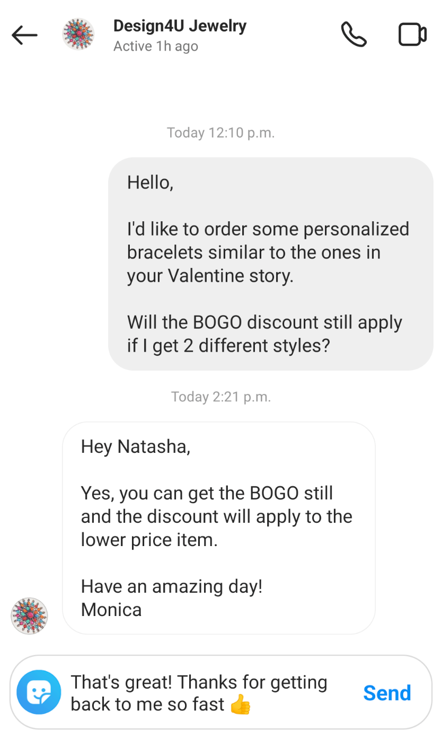 However, there are two big issues with Meta Business Suite:
Firstly, it can only handle conversations over Facebook Messenger and Instagram.
Secondly, it's designed for very small teams.
If you communicate with your customers over other channels like Email, Phone or Twitter, then shared inbox software that integrates with Instagram makes more sense than using Meta Business Suite directly.
What are the benefits of an Instagram Shared Inbox?
With an Instagram Shared Inbox, you'll be able to:
Add private notes to a conversation, only visible to other members of your team
Assign conversations to specific team mates
Prepare and share canned responses, so your customers see a consistent voice
Categorize conversations with labels
See consolidated customer communication history, across all communication channels
Analize and detect trends using reporting data, and use it to make smart decisions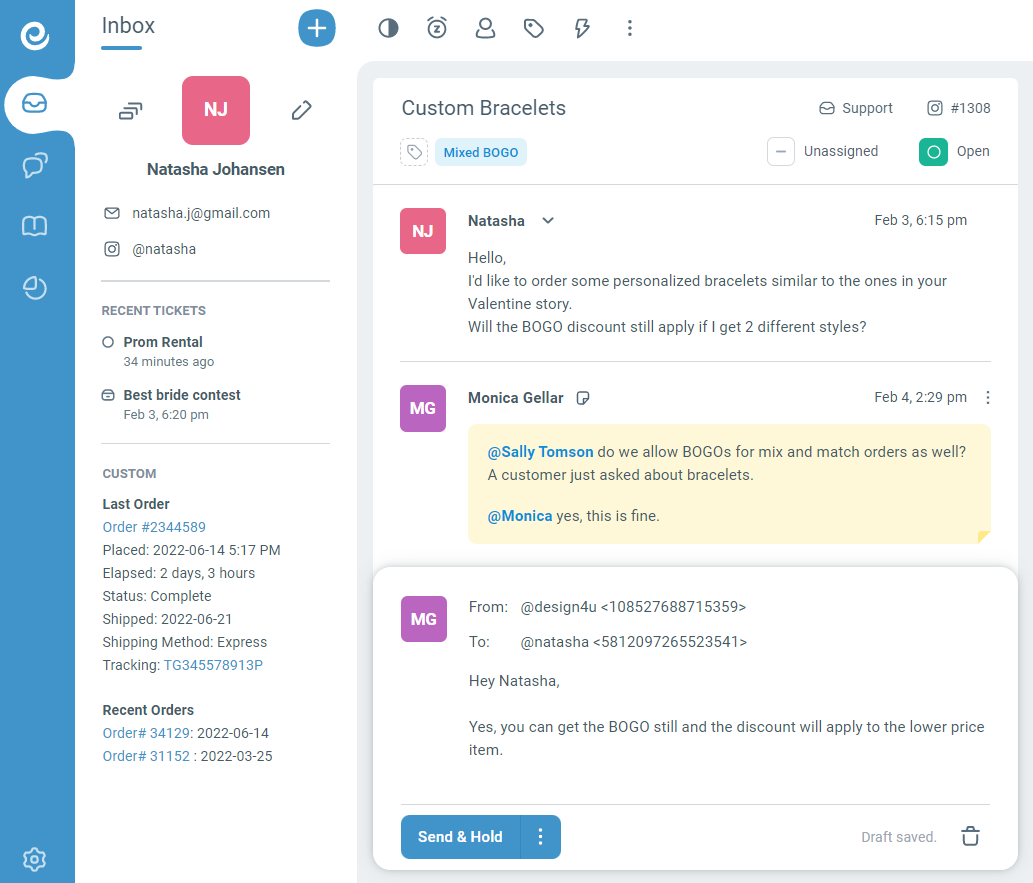 How to integrate Facebook Messenger with shared inbox software?
Enchant provides shared inbox software that can be used to manage customer conversations across many communication channels (Facebook Messenger, Instagram, SMS, WhatsApp, Email, etc).
Once you've created your Enchant account, head over to channel settings and add a new Instagram channel. You'll be presented with a screen to authorize Enchant to send/receive messages using your Instagram account.
Once setup, all incoming messages on Instagram will create conversations in Enchant. Your team will login and response to those conversations from Enchant.
Manage Instagram Conversations as a Team
Try out Enchant today, free for 30 days!