What is a WhatsApp Shared Inbox
With WhatsApp Business installed on your phone, all your WhatsApp messages come to your phone. You can share your WhatsApp Business account with a team mate by using WhatsApp Web, but this only allows sharing with a single device.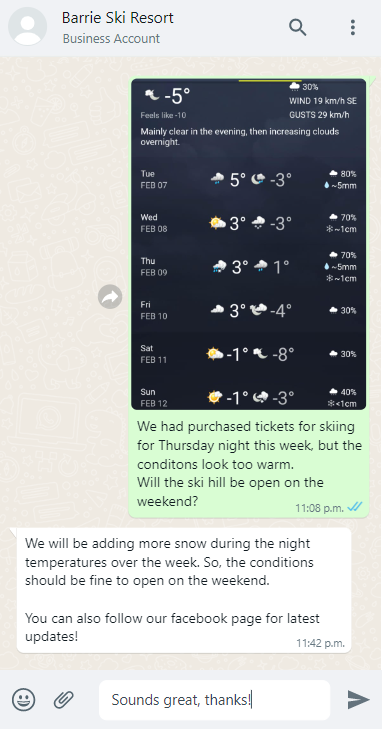 A WhatsApp Shared Inbox adds a layer of team collaboration to your WhatsApp Business account. It receives WhatsApp messages from all your customers, and enables your team to work together to respond to those messages.
Does my business need a WhatsApp Shared Inbox?
If your business receives and responds to customer messages over WhatsApp, you definitely need to be using WhatsApp Shared Inbox software to manage those conversations. It allows your team to respond to messages from any device and ensures conversations aren't lost if a phone is lost.
What are the benefits of a WhatsApp Shared Inbox?
With a WhatsApp Shared Inbox, you'll be able to:
Add private notes to a conversation, only visible to other members of your team
Assign conversations to specific team mates
Prepare and share canned responses, so your customers see a consistent voice
Categorize conversations with labels
See consolidated customer communication history, across all communication channels
Analize and detect trends using reporting data, and use it to make smart decisions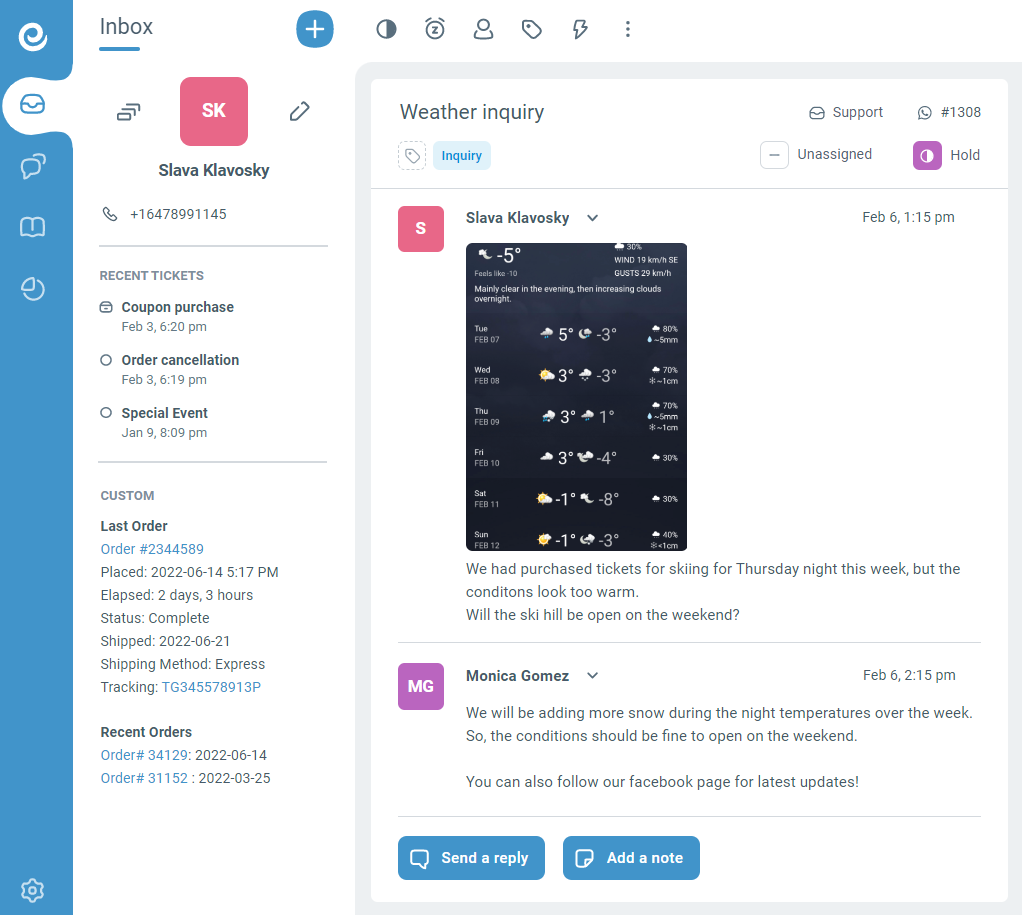 How to create a WhatsApp Shared Inbox?
Enchant provides shared inbox software that can be used to manage customer conversations across many communication channels (WhatsApp, SMS Facebook Messenger, Email, etc). The Whatsapp channel works through Twilio, a telephony provider.
To create a WhatsApp Shared Inbox for your business:
Create an Enchant account, so your team has shared inbox software.
Create a Twilio account, and get a phone number through Twilio. Alternatively, you can port an existing number to Twilio.
Go through WhatsApp business verification process to enable that number as a WhatsApp Sender in Twilio.
In Enchant, head to channel settings and add a new WhatsApp Channel. Provide your Twilio API key to connect Enchant to your Twilio account.
Once setup, all incoming WhatsApp messages coming to the provided phone number will result in conversations being created in Enchant. Your team will login and response to those conversations from Enchant.
Manage WhatsApp Conversations as a Team
Try out Enchant today, free for 30 days!