Trello is an online project management tool that helps teams stay organized and productive. It allows users to create boards and lists to track tasks, assign tasks to team members, add due dates, attach files, and more.
It's a great way to keep a team up-to-date on progress and ensure everyone is on the same page. It helps teams stay organized, efficient, and motivated.
Keep Your Teams in Sync With Trello
Using Trello integration allows your internal teams to effortlessly collaborate with each other by automating your worflows and increasing overall productivity. For example, the Trello integration can automatically create a task in your product development team's Trello board whenever a customer reports an issue to your customer service team in Enchant.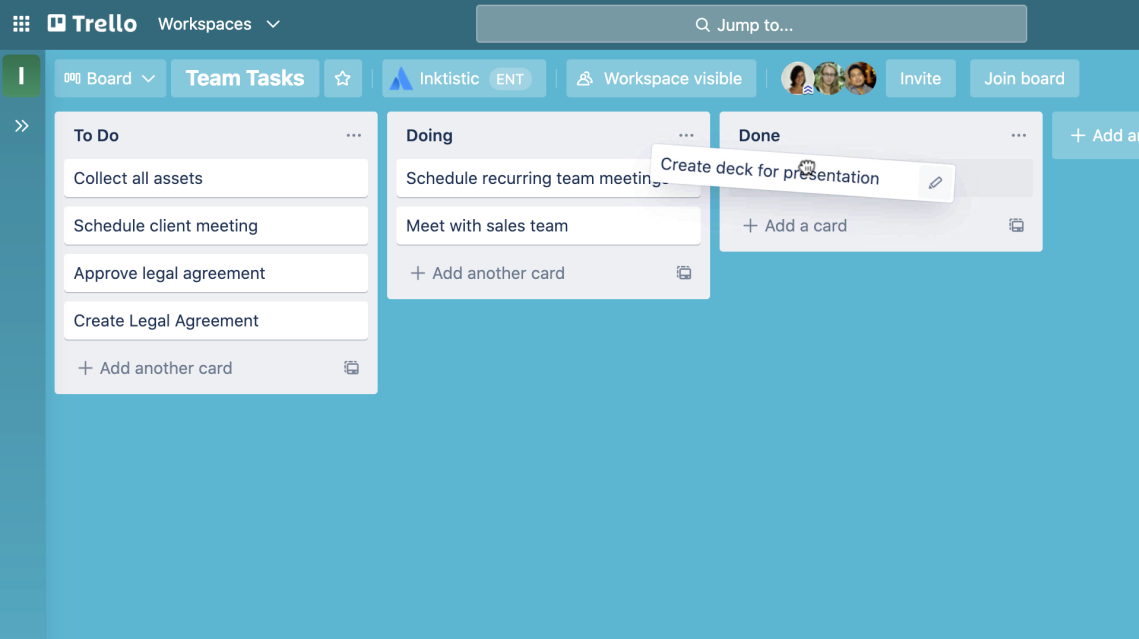 You can also create a ticket or a customer in your Enchant help desk when a Trello card moves to a specific list or when a card is archived. This can eliminate the need for teams to manually share information with each other reducing the risk of things slipping through the cracks. With the right context and information at hand, your customer facing teams can focus better on delivering top notch service.
Integrate Trello & Enchant via Zapier
Connect your Trello account with Enchant by adding the Zapier app from the settings page. It's a hassle free no-code solution that does not require use of advanced technical skills.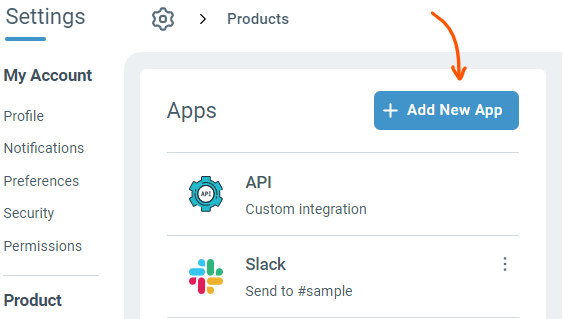 When you add the Zapier app, the system will guide you through a few simple steps to give Enchant access to your Zapier account. If you have any questions, feel free to reach out to us for more details.

Once Zapier app is installed, you can create Zaps to connect Trello with Enchant in your Zapier account to automate the desired workflows.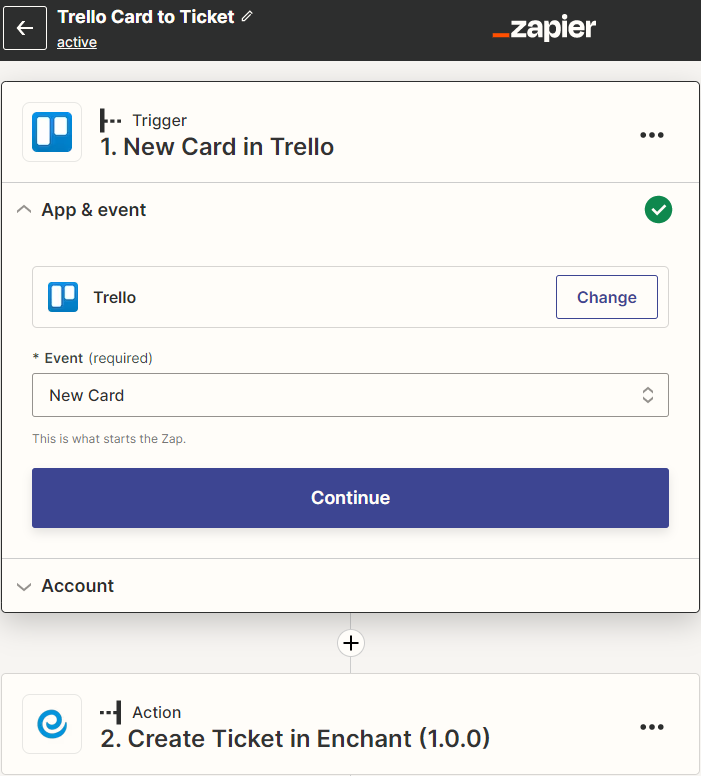 Read here for more details on how to install Zapier app.
Common Questions
Is there any extra cost for using Trello Integration?
There are no extra changes for using Trello integration via Zapier with Enchant. In fact, all our integrations are included for free in our simple and affordable pricing of $15 per user per month.
Can we connect more than one Trello board within an Enchant account?
Yes, absolutely! There's no limit to how many Trello boards you can add within an Enchant account.
Supercharge Your Team's Productivity
Try out Enchant today, free for 30 days!