SMS is becoming an increasingly popular way to provide customer support as it provides a more personal touch than email and is more convenient than a phone call. With SMS, you customer service team can form deeper connections and build customer loyalty.
With 90% of text messages being opened within 5 minutes, businesses that use text messages can resolve customer problems more quickly, leading to better customer experiences.
Manage SMS Conversations as a Team
Using SMS integration, Enchant converts the customer requests received via SMS (text message) into tickets in your Enchant inbox.
When your team writes a response on an SMS conversation, it is sent to the customer through your SMS channel.
Now, your support team can use their standard workflows and productivity tools to work together and efficiently resolve your customers' problems.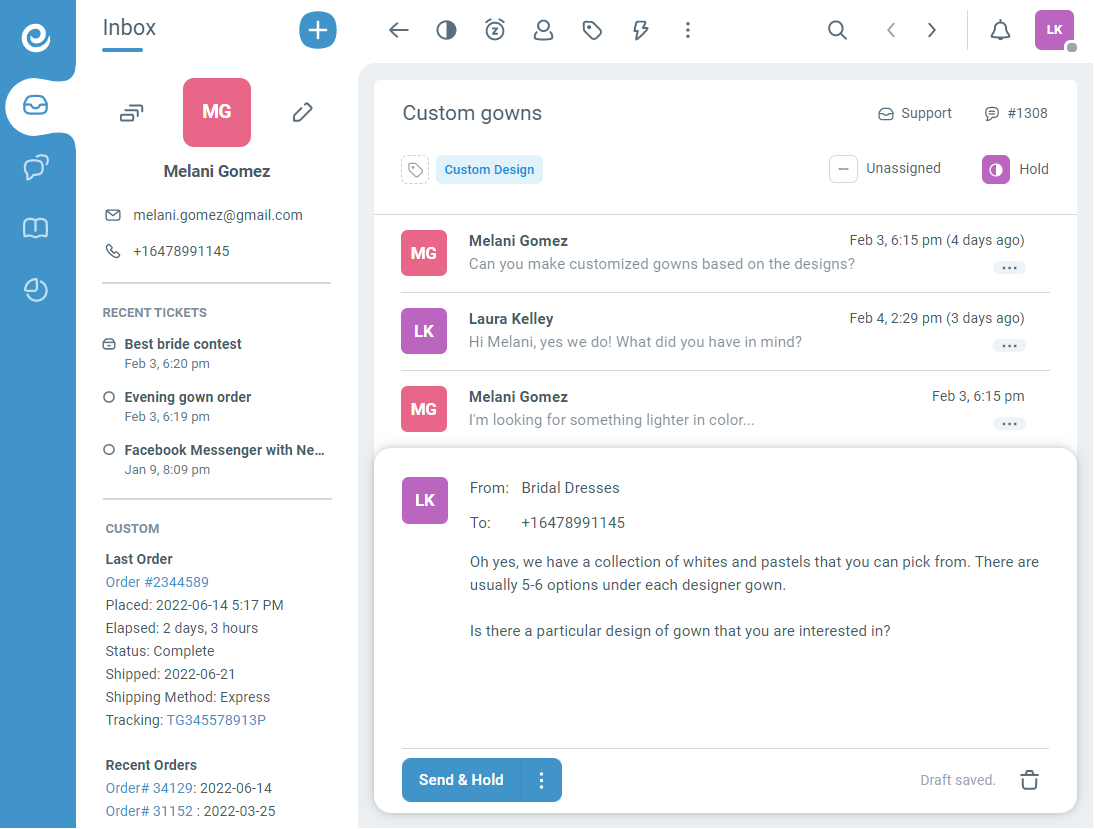 Benefits of using SMS Integration
By adding SMS integration with Enchant, your team is able to serve your customers more effectively from a central place:
Boost Productivity: Assign tickets for clear ownership of requests, use macros & bulk actions for speed, and work faster with canned responses.
Team Collaboration: Share drafts, exchange private notes and avoid duplicate responses with collision detection.
Workflow Automation: Apply custom rules and organize request types for initial routing.
Customer Context Customer information from your CRM and recent tickets are visible when writing a response to the customer.
Communication History: All customer interactions via the SMS channel are archived in the customer's communication history within Enchant.
Analyze Trends: Built-in reports with ability to drill deeper for details over a certain length of time.
You customers will be able to see your responses in their SMS app, and continue the conversation when they are available.
Providing help to your customers using the channel that is most comfortable for them will lead to happier customers!
Integrate SMS with a Few Clicks
Connect your SMS with Enchant by adding the SMS channel from the Channels settings page. It's a hassle free no-code solution that does not require use of advanced technical skills.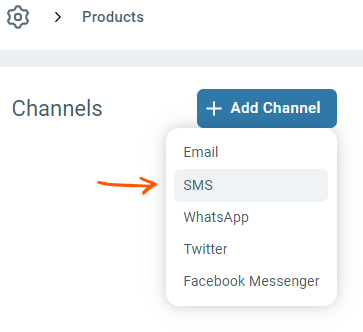 When you add the channel, the system will guide you through a few simple steps to give Enchant access to your SMS. Read here for more details on the setup.
If you have any questions, feel free to reach out to us.
Common Questions
Is there any extra cost for using SMS Integration?
Unlike many help desks, Enchant does not charge any extra fees per message when using SMS integration. In fact, all our integrations are included for free in our simple and affordable pricing of $15 per user per month.
How long does it take for the SMS conversations to show up in Enchant?
You should see the conversations turn into tickets in Enchant almost immediately or at least within a couple minutes.
Deliver Omni-Channel Customer Service
Try out Enchant today, free for 30 days!