Klaviyo is an innovative marketing automation platform that helps businesses reach and engage their customers more effectively. It allows businesses to automate their SMS and email marketing campaigns, providing them with the tools they need to acquire, retain and grow their customer base.
With Klaviyo, businesses can create personalized, targeted emails to send to their customers, helping them to deepen relationships and drive sales.
Collect Data for Marketing Automation
Using Klaviyo integration, Enchant automatically sends ticket events in real-time to your Klaviyo account. This gives your marketing team access to key customer support and life cycle data that you they use to create more effective marketing filters and campaigns.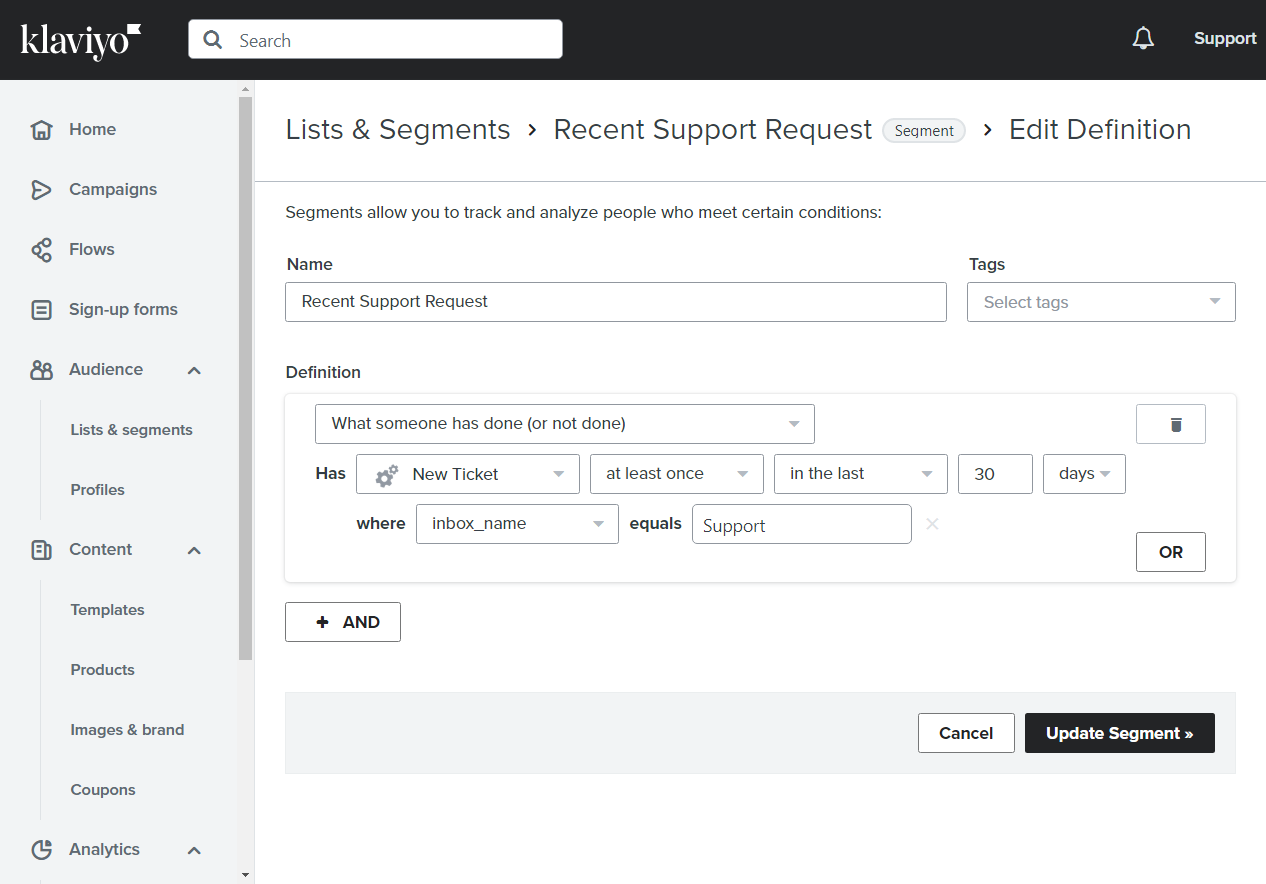 Enchant sends the following events to Klaviyo:
Customer Created a New Ticket
Customer Sent a Message
Customer Received a Message
Label Was Added to Classify a Ticket
Customer Provided a Satisfaction Rating
Integrate Klaviyo with a Few Clicks
Connect your Klaviyo account with Enchant by adding the Klaviyo app from the settings page. It's a hassle free no-code solution that does not require use of advanced technical skills.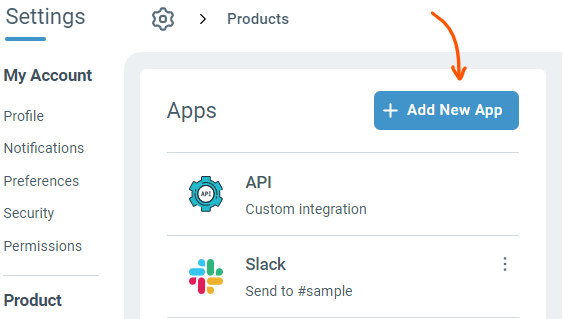 When you add the Klaviyo app, the system will guide you through a few simple steps to give Enchant access to your Klaviyo account. If you have any questions, feel free to reach out to us for more details.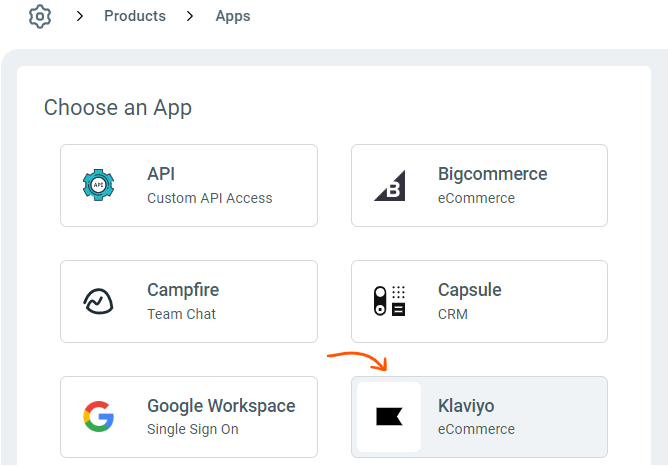 Click the Install button and follow the instructions to allow Enchant to send events to your Klaviyo account.
Once the Klaviyo integration is added, you can choose specific shared inboxes that the events should be sent for.
Common Questions
Is there any extra cost for using Klaviyo Integration?
There are no extra changes for using Klaviyo integration with Enchant. In fact, all our integrations are included for free in our simple and affordable pricing of $15 per user per month.
What are some of the ways to use customer support events from Enchant in Klaviyo?
Some common use cases are:
Customize your compaigns to filter based on the satisfaction rating provided by a customer.
Tweak your abandoned cart SMS or email based on whether the customer opened a support ticket.
Build segments in Klaviyo to detect trends using ticket data from Enchant.
Delight your customers with awesome service
Try out Enchant today, free for 30 days!