HubSpot is a CRM platform which allows you to keep track of leads and customers at different stages in their journey. It also gives you powerful sales and marketing automation tools to help you nurture leads, close deals, and measure your success.
With HubSpot CRM, you can better understand who your customers are, what they're looking for and what they need from you.
Relevant Information at Your Fingertips
With Hubspot integration, Enchant can automatically create a customer whenever a new customer is created in Hubspot CRM. This keeps the customer information in sync and available right beside each conversation in your inbox.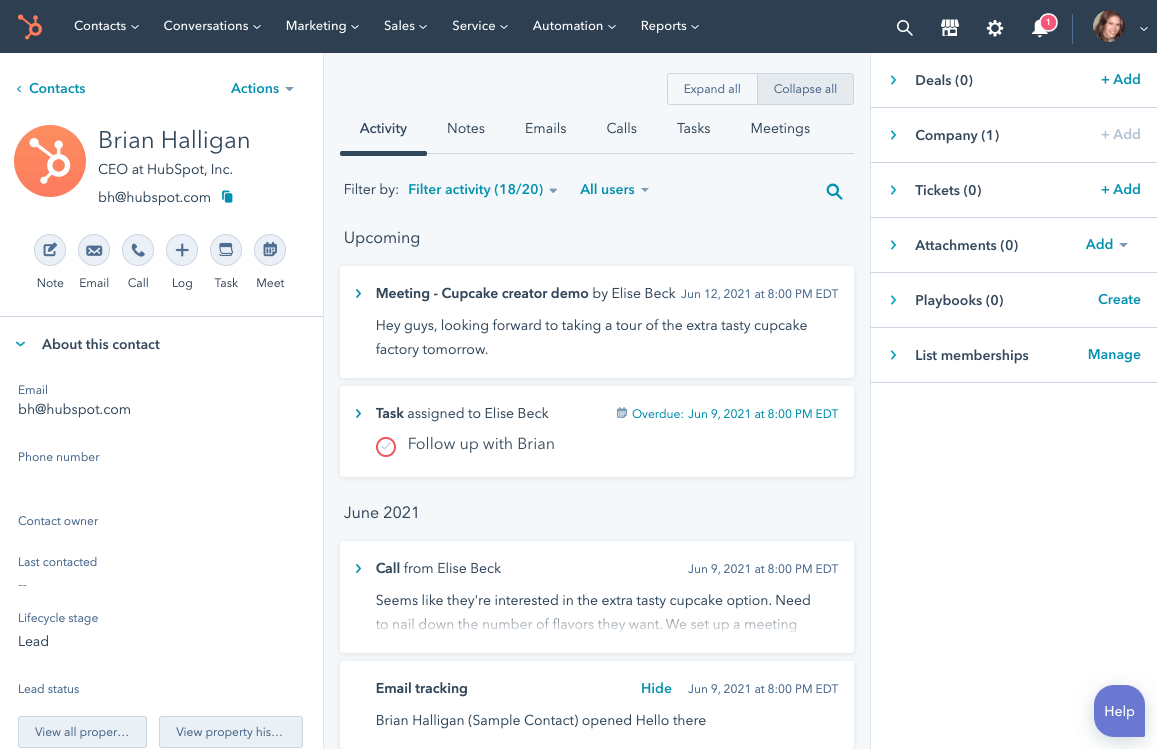 Using data from Hubspot CRM, businesses can automate mundane and repetitive tasks, follow up with leads faster, and measure the success of their sales campaigns and provide exceptional customer service without wasting time in logging into multiple products.
Integrate HubSpot & Enchant via Zapier
Connect your HubSpot account with Enchant by adding the Zapier app from the settings page. It's a hassle free no-code solution that does not require use of advanced technical skills.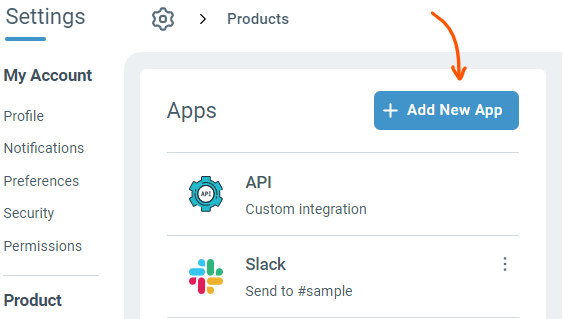 When you add the Zapier app, the system will guide you through a few simple steps to give Enchant access to your Zapier account. If you have any questions, feel free to reach out to us for more details.

Once Zapier app is installed, you can create Zaps to connect HubSpot with Enchant in your Zapier account to automate the desired workflows.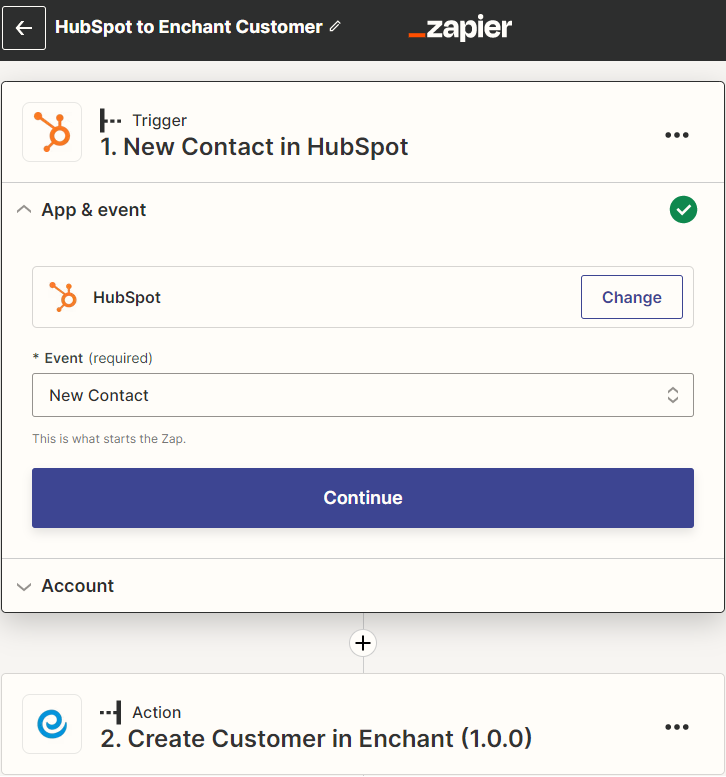 Read here for more details on how to install Zapier app.
Common Questions
Is there any extra cost for using HubSpot Integration?
There are no extra changes for using HubSpot integration via Zapier with Enchant. In fact, all our integrations are included for free in our simple and affordable pricing of $15 per user per month.
How can we get more events or actions in Enchant to implement more specific workflows?
If you need a more targetted action for your workflow, please reach out to us with your specific use case to let us know. We are constantly improving the product based on customer feedback and it could be on our roadmap!
Delight Customers with Personalized Support
Try out Enchant today, free for 30 days!