Capsule is an easy-to-use CRM for businesses to manage customer contacts, build relationships, make more sales and be more organized. It differentiates from a growing SMB market by adding innovation around analytics and collaboration.
Relevant Information at Your Fingertips
With Capsule integration, Enchant automatically brings all customer data from your Capsule CRM and makes it available right beside each conversation in your inbox.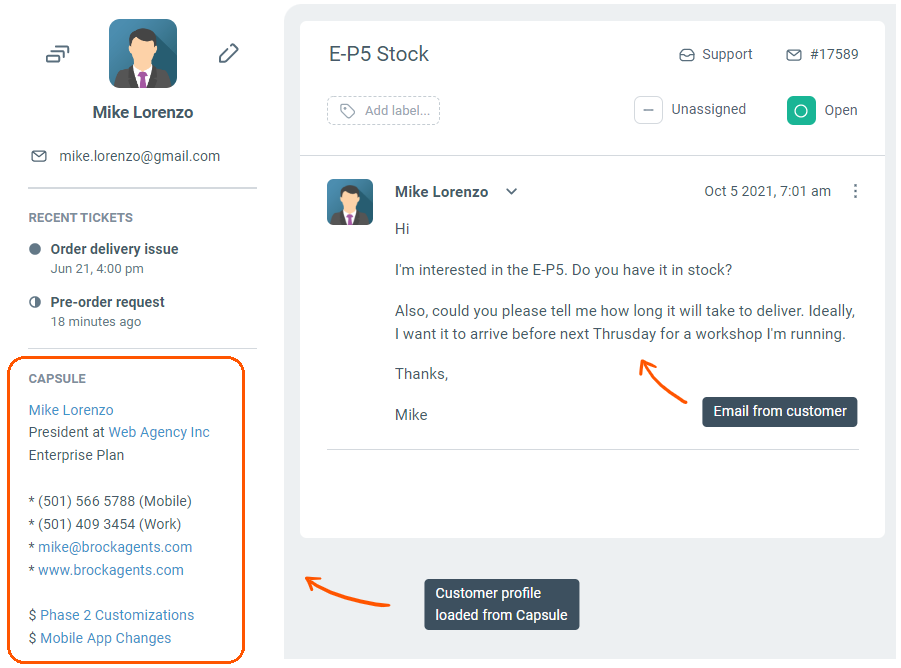 Connecting Enchant help desk with Capsule allows your team to answer customer queries more quickly and efficiently without needing to jump between the apps.
Convenient Even On the Go
The same information is also easily available on the mobile version of Enchant web app so your team can answer customers on the go.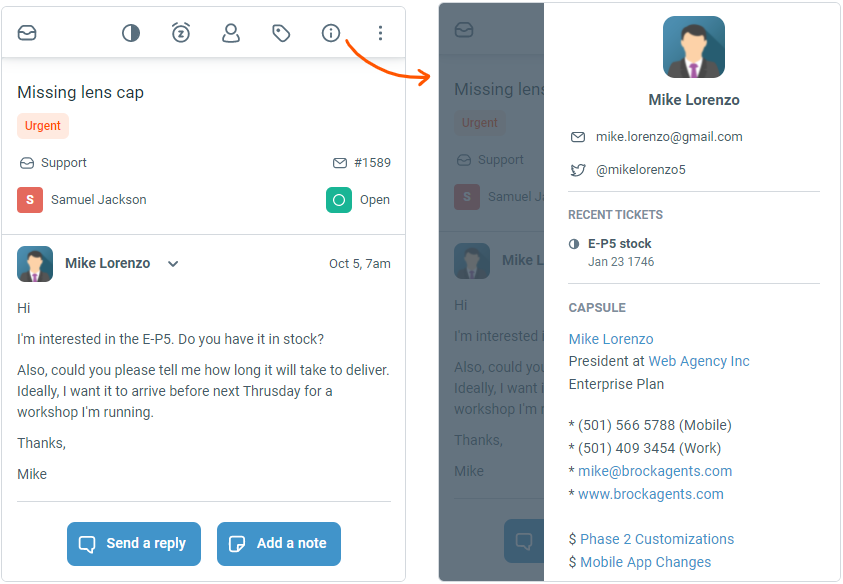 Integrate Capsule with a Few Clicks
Connect your Capsule CRM with Enchant by adding the Capsule app from the settings page. It's a hassle free no-code solution that does not require use of advanced technical skills.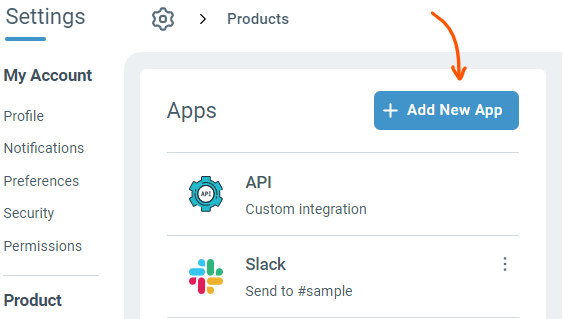 When you add the Capsule app, the system will guide you through a few simple steps to give Enchant access to your Capsule CRM. If you have any questions, feel free to reach out to us for more details.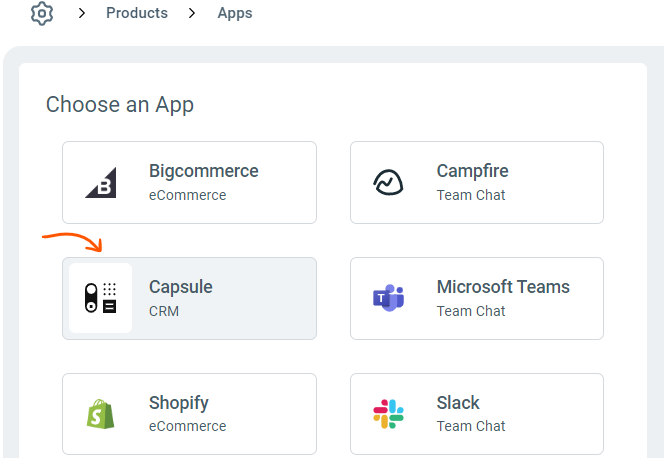 Common Questions
Is there any extra cost for using Capsule CRM Integration?
There are no extra changes for using Capsule CRM integration with Enchant. In fact, all our integrations are included for free in our simple and affordable pricing of $15 per user per month.
How does Enchant find the Capsule customer data for a conversation?
When you receive a customer inquiry in an Enchant inbox, our system uses the email address of the customer to find the corresponding customer in your Capsule CRM. Once the customer is found, the CRM data is loaded into the sidebar.
Delight Customers with Personalized Support
Try out Enchant today, free for 30 days!