Campfire is an instant-messaging tool built into Basecamp that provides a platform to exchange text, files, and code with the members of a team. It also allows users to save transcripts for future reference.
Stay Connected From Your Basecamp Campfire Room
When using the Basecamp Campfire integration, real time notifications of activity happening in Enchant will be sent to your Basecamp Campfire room.
For example, your Basecamp Campfire room can receive a message from Enchant every time a new ticket is created or a ticket is assigned to a user!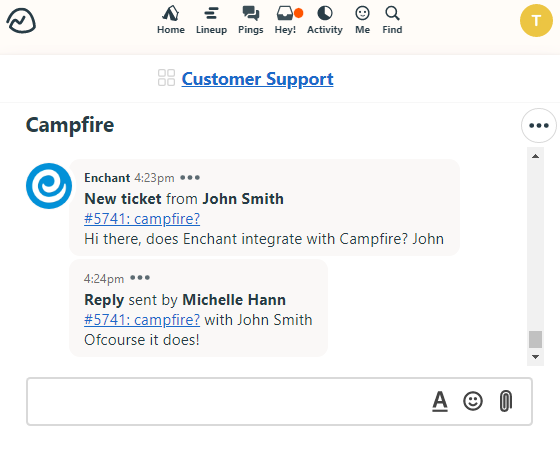 Each notification contains relevant informaion about the event and a direct link to the conversation in your Enchant shared inbox. This allows your team to be able to react quickly to the events when needed.
Integrate Basecamp Campfire with a Few Clicks
Connect your Basecamp Campfire room with Enchant by adding the Basecamp Campfire app from the settings page. It's a hassle free no-code solution that does not require use of advanced technical skills.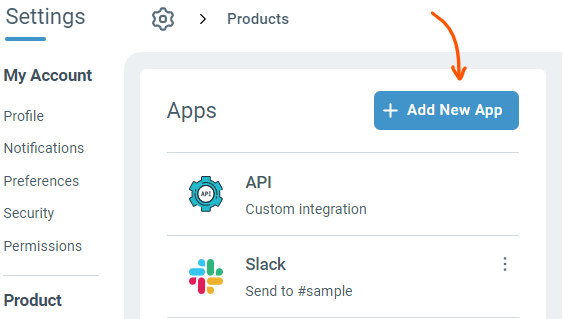 When you add the Basecamp Campfire app, the system will guide you through a few simple steps to give Enchant access to your Basecamp Campfire room. If you have any questions, feel free to reach out to us for more details.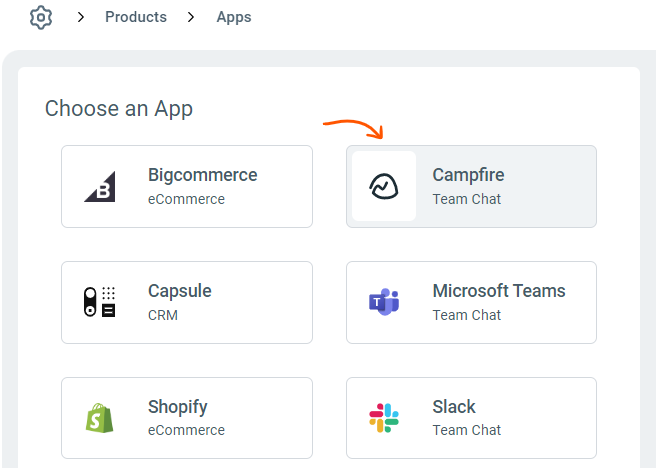 For more details on how to add Basecamp Campfire Integration to Enchant, see instructions here
Click the Install button and follow the instructions to allow Enchant to send notifications to your Basecamp Campfire room.
Once the Basecamp Campfire integration is added, you can configure the list of events that you wish to be sent to Basecamp Campfire. You can also choose specific shared inboxes for the integration to receive events only from conversations in those inboxes.
Common Questions
Is there any extra cost for using Basecamp Campfire Integration?
There are no extra changes for using Basecamp Campfire integration with Enchant. In fact, all our integrations are included for free in our simple and affordable pricing of $15 per user per month.
Can we connect more than one Basecamp Campfire room within an Enchant account?
Yes, absolutely! There's no limit to how many rooms you can add within an Enchant account. You just have to create a separate Basecamp Campfire integration per room.
Amaze Your Customers with Exceptional Service
Try out Enchant today, free for 30 days!